Leadership Development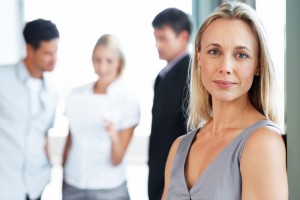 For organizations and individuals
I design and facilitate workshops and programs on a range of leadership-related themes, all brought to life with a dynamic, pragmatic, coaching-based approach. Durations vary from several hours to several days.
Highly interactive and action-oriented, courses involve a combination of theory, practical exercises, role-playing and case studies. Depending upon the objective of the program, individual and team assessments (DoLquest) may be utilized. Participants define and commit to an appropriate development plan; follow-up may include individual coaching sessions, allowing further application and anchoring of new skills and techniques learned.
Tangible benefits of leadership programs include:
Identification of your leadership style and increased ability to maintain your integrity
Increased self-awareness, self-acceptance and self-confidence
Greater levels of influence and authority through assertive communication
More effective management of time, priorities and "inner critics".
Programs specifically designed for the leadership development of teams provide an additional set of outcomes, including better appreciation of the strengths and differences of each member and increased awareness of the advantages of being gender-diverse. Communication becomes more effective, both within and outside of the team. Consequently, teams demonstrate greater trust, cohesiveness and performance.
Courses and programs are customizable to the specific requirements of companies, associations and individual participants.
A selection of courses offered
Leadership development programs are often carried out in tandem with Executive and Career Coaching.
Coaching & facilitation languages: English, Italian and French.
_____________________________________________________________________________________________
Defining Your Own Leadership Style (1 day)
There are a multitude of definitions floating around, but what does leadership really mean? Who are you as a leader? What are your areas for improvement? During this interactive workshop you will have the opportunity to:
Formulate a personalized, meaningful definition of what characterizes an effective leader
Describe the key components of your ideal leadership style
Identify discrepancies between your current and desired levels of influence, authority and effectiveness
Define your personal action plan toward reducing any gaps identified and becoming the leader you aspire to be.
_____________________________________________________________________________________________
Leadership and Assertiveness for Women: Affirm Yourself as a Leader (1-2 days)
An ever-increasing number of women are reaching high levels of professional success as managers, independent professionals and entrepreneurs. Defining the values of one's authentic leadership style and knowing how to communicate with influence and effectiveness are fundamental factors of success in today's highly competitive professional arena. This interactive course will allow you to gain awareness of your personal leadership style, develop your competency in assertive communication, and increase your efficiency in self-management.
Develop your leadership style: define personal values essential to you as a leader – maintain your integrity – position yourself as a leader – increase self-awareness and self-confidence
Communicate assertively: express your ideas and opinions, even if they are out of the box or unpopular – ask and negotiate effectively – communicate with respect and empathy – learn how to say no
Efficient self-management: better manage time and priorities for an improved work-life balance – control those inner voices and self-criticism – reduce feelings of guilt – accept and appreciate yourself
Highly personalized, the course's specific focus is tailored to participants' individual requirements and situations. An interactive approach to learning is applied, through practical exercises, role plays, case studies, etc. Each participant defines and commits to an appropriate personal development plan.
Executive Team Integration, Diversity & Leadership (2-3 days)
To obtain that competitive leadership edge in today's challenging business world, executive teams need to become both more diverse and more integrated. In this avant-garde program, individual and team strengths are mapped through the DoLquest Executive and Team assessments, highlighting the different strengths of the team's men and women. The team learns to use its diversity for its own benefit, by capitalizing on the full potential of every team member. Through the Team Integration process, the team identifies a common, motivating and cohesive modus operandi.
Benefits include:
Better appreciation of one's own individual strengths and areas of potential, as well as those of fellow team members
Increased awareness of the advantages of having gender-diverse teams
Communication which is more impactful and authentic, both within and outside of the team
Development of a trusting environment with increased collaboration and reduced tensions
Enhanced team performance and more effective leadership.